NY Bound – Engagement Shoot + Exclusively.In Bridal Show
I can't wait to land in New York. It's been a couple of months since I've been to the city. Every time I think of the city, this song from the Silos starts to play in the back of my head – "When the Telephone Rings"… and the lyrics go something like – Even in New York, How I long for New York, When the Telephone Rings. I think this emotion pretty much captures how sorely I miss the city and I want to take it all in when I'm there.
This is going to be a whirlwind of a trip, but I hope I can squeeze in some falafel at Mamouns after a fabulous engagement shoot which includes an awesome couple, the Brooklyn Bridge and so much more! And hopefully the Alexandar McQueen show after the Bridal Show on Saturday and before dinner plans at Junoon!
I'm very excited for the Exclusively.In Bridal Show. If you or anyone you know is getting married you should come check it out. You'll get to feast your eyes on the best bridal couture from Indian designers. And if you make it there, you'll find me there shooting photos. Come say Hi!
And if you're a bride to be, feel free to use this exclusive discount card (you'll find it in your goodie bag too!)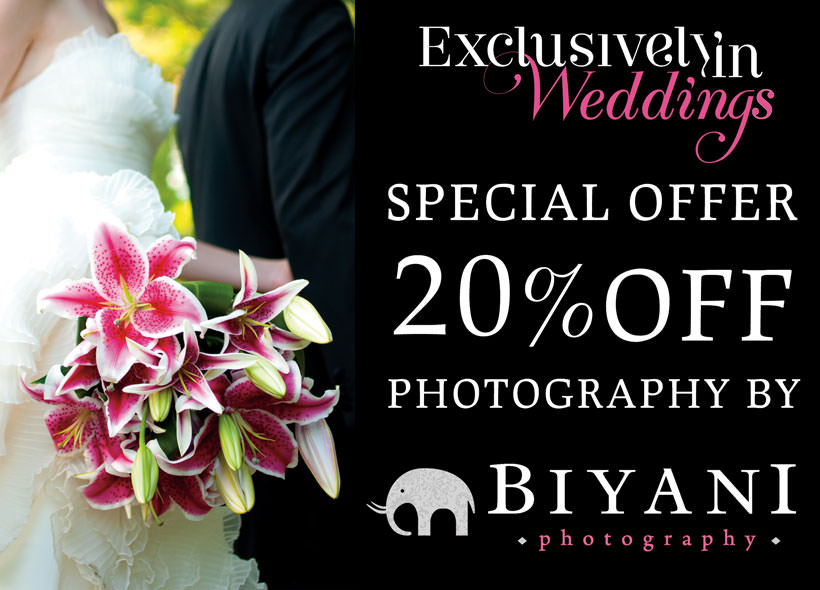 Btw, here's my favorite photo from my last trip to the city!